Give a Sea-sational Gift!
Gift Certificate for Membership at the Waikīkī Aquarium
Waikīkī Aquarium memberships allow families and ocean adventurers of all ages to enjoy unlimited admission to the Aquarium and participation in Aquarium-sponsored activities and events for a full year. Best of all, membership contributions are tax deductible!
We're happy to offer five membership gift categories, including the Family Plus Membership (two adults, their children and two guests) for $90, Family Membership (two adults and their children) for $65, Grandparents Membership (two grandparents and up to six grandchildren) for $65, Individual Membership for $45 and Senior Membership (ages 65+) for $35. Children must be under 18 years of age to qualify as a child and be covered by membership.
Take the stress out of shopping and opt for Waikīkī Aquarium membership—a gift that's education and sea-sational!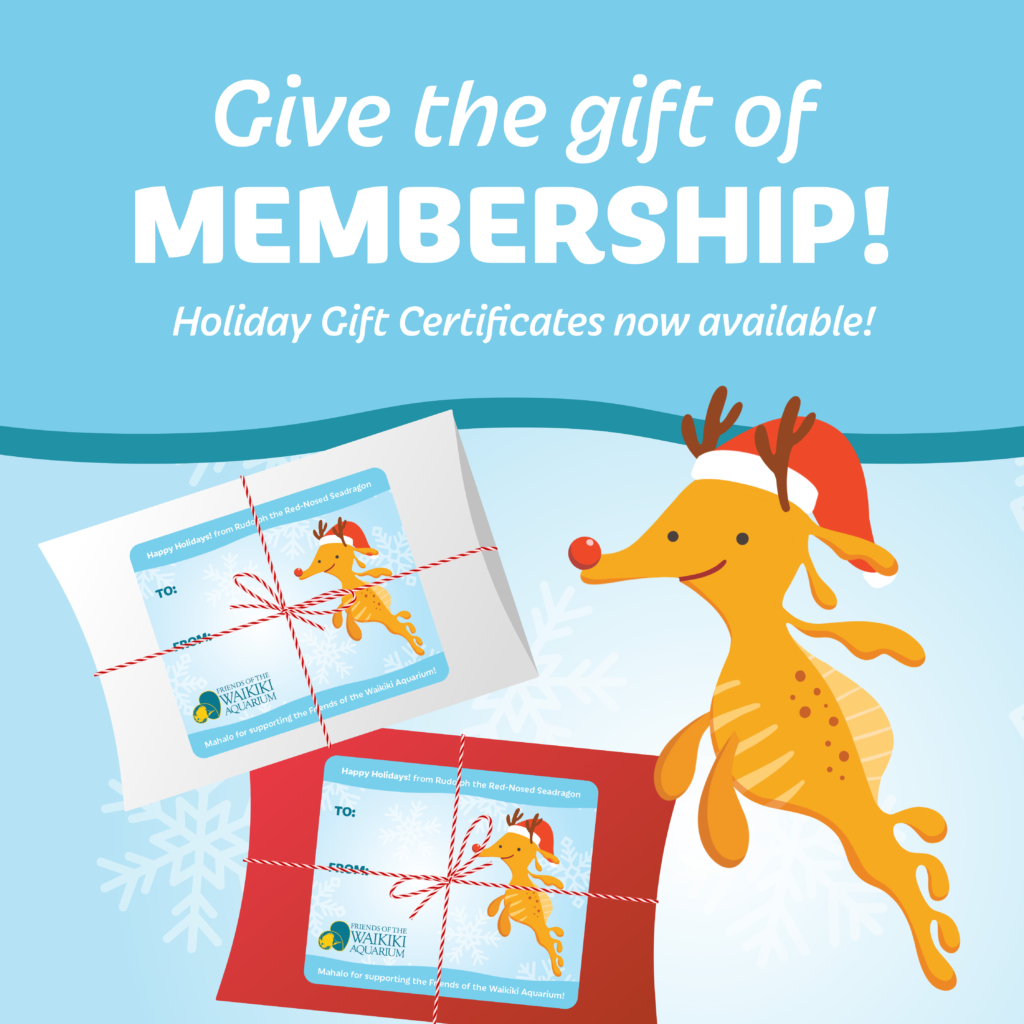 A full year of free admission to the Aquarium

Our beautiful and informative quarterly magazine Kilo i'a

Discount at the Natural Selection gift shop (excluding books)

Advance notice and discounted ticket prices for special events

Discounts to and advance notification of classes and educational programs

Invitations to exclusive Member-only Aquarium events

Free saltwater pick-up for home/office aquariums

Free or discounted admission to select partner organiations across the country